Britney Spears soltera otra vez?
Britney Spears es soltera otra vez, la cantante ha terminado su relación con su agente Jason Trawick, según reporta OK! magazine. A inicios de este mes hubo rumores de que Britney y el agente, estaban comprometidos, luego que Brit fuese fotografiada con un anillo de diamantes. Pero ahora una fuente comentó a OK!   que 'Ellos se están tomando un tiempo, Britney le dijo a Trawick que necesitaba más espacio (y tiempo) antes de dar el siguiente paso.  Trawick fue visto con un grupo de fans durante una salida de noche el pasado fin de semana en Hollywood, mientras Britney se preparaba  para sus tres conciertos consecutivos en el Madison Square Garden. Sin embargo, la fuente afirma que él no la dejará ir tan fácilmente, porque la ama desde hace muchos años,  simplemente le está dando el espacio que ella le solicitó. Britney Spears has called off her romance with her longtime agent Jason Trawick, according to OK! magazine. She has asked him for some time for herself after the couple's relationship began to turn serious. Brit was even rumored to have been engaged to Trawick earlier this month after she was photographed with a sparkling ring on her wedding finger. A source says, «They are taking some time apart,» while another adds, «She told him she needed to get back on her own two feet before moving forward. Jason was disappointed, but he understood.»  Trawick was spotted entertaining a group of female admirers during a night out in Hollywood last weekend as Spears prepared to perform three consecutive concerts at New York's Madison Square Garden. But the insider suggests it might not be the end for the couple, adding, «Jason's always loved her, (even) since the Justin Timberlake days, so he won't let her go easily. He's giving her space – that's what she's asked for.»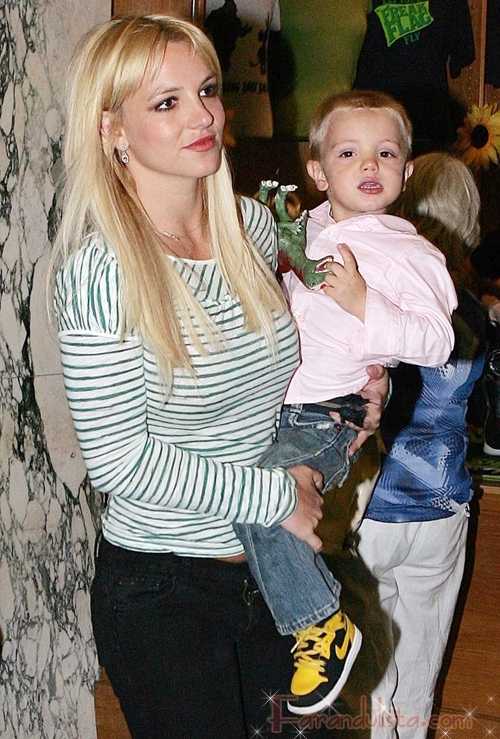 Britney Spears terminó su relación con Jason Trawick?
Britney lleva a sus niños a ver «Shrek the Musical» en Broadway. (27/08)
CWNY/Fame Pictures