Christina Aguilera y su esposo se separan |Xtina Aguilera & Jordan Bratman Split|
Christina Aguilera y su esposo Jordan Bratman se separan, de hecho han estado separados por varios meses. Yeap, SAD!!! La bruja de Splitville debe estar de fiesta! Está haciendo desastres en Hollywood. Y pensar que Xtina estaba siempre contando como mantener la chispa en el matrimonio… todo lo que ella y su esposo hacían… Ha! Dime de lo que haces alarde… Según un insider, ellos estaban muy enamorados, pero desde hace unos seis meses se dieron cuenta que eran más amigos que esposo y esposa. Incluso Christina Aguilera propuso un viaje romántico para reparar su relación matrimonial, pero no funcionó. Of course, permanecen como amigos y comprometidos para con su hijo, Max. OMG!! What a shock! Ella siempre contando todos los detalles personales… Chris y su esposo Jordan aún no han decidido divorciarse, solo están separados. Farandulistas, que les parece esta noticia?
Christina Aguilera & Jordan Bratman split. A source says they have been separated for a couple of months. The insider adds that Chris and her hubby were so much in love but they realized (six months ago) that they were more friends than a couple.They have not decided whether to divorce, the source said. Sad!
"They were very much in love," explains the insider. "But over the last six months, it ­became clear they were more like friends than husband and wife."The source adds that Aguilera even "­proposed their August trip to Italy to ­rekindle their relationship, but it didn't help."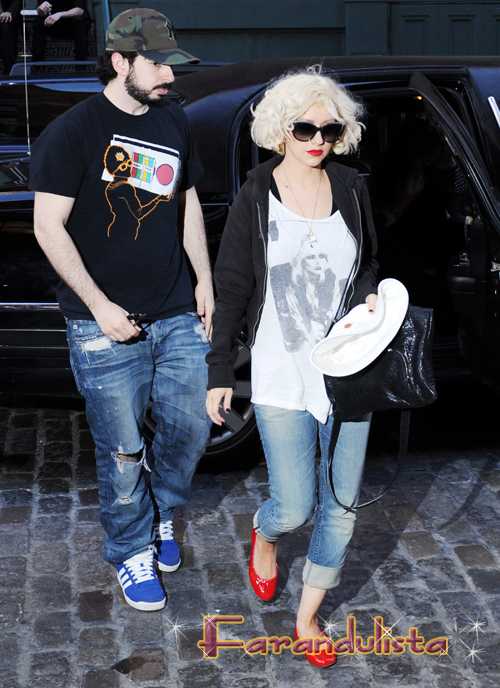 Fame Pictures
Christina Aguilera y Jordan Bratman se separan
Xtina and her hubby split