Chris Evans: sus dias como Capitan America están contados
Chris Evans ha confirmado que sus días como Capitán America están contados. El actor teme que por estar demasiado tiempo como el super héroe de Marvel, su bienvenida caduque.
El actor de 36 años ha estado interpretando a Steve Rogers/Capitan America desde el 2011 en 'Captain America: The First Avenger' y ha aparecido como el personaje en seis películas más de Marvel desde entonces (contando sus cameos en 'Ant-Man' y 'Thor: The Dark World'), y dos más por venir: 'Avengers: Infinity War' y la película de 'Avengers aún sin título', so, no se puede culpar a Chris por querer seguir adelante.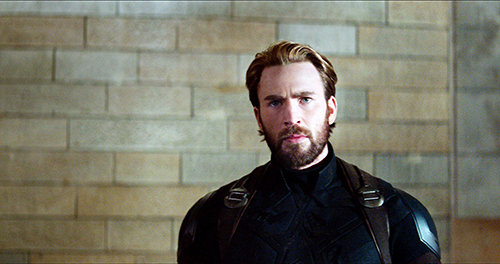 De acuerdo a Popsugar, una vez que Evans termine de filmar Avengers 4 en otoño, termina como Capitan America. En un perfil de The New York Times sobre su próximo rol en la obra de Broadway 'Lobby Hero', Chris confirmó que después de firmar un contrato por seis películas años atrás, sus días como super héroe de Marvel están contados.
"Quieres bajarte del tren antes de que ellos te empujen" dijo.
Well, tal vez ya está cansado… o el cheque no es suficiente. LOL! Qué opinan Farandulistas? Les gusta Chris Evans como Capitan America?