Golden Globe Awards - Cameron Diaz
Cameron fue toda una sorpresa. Se parece al Guasón, síp, el de Batman.  No me gustó ni el vestido, ni el maquillaje. Cameron was a shock. She´s The Joker. I Don´t like the dress, the make up... uuufff!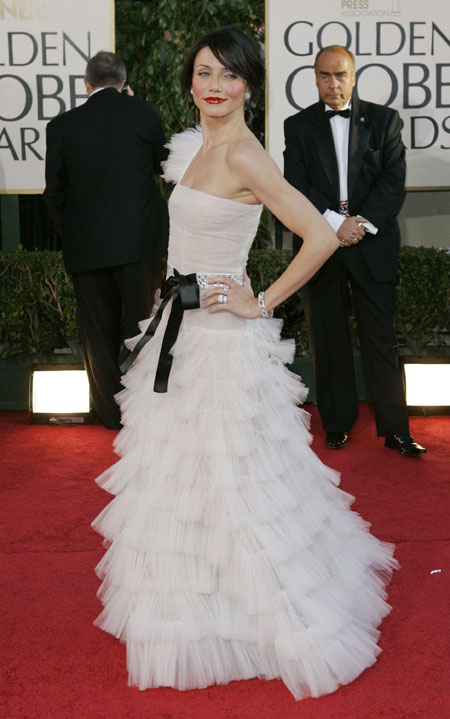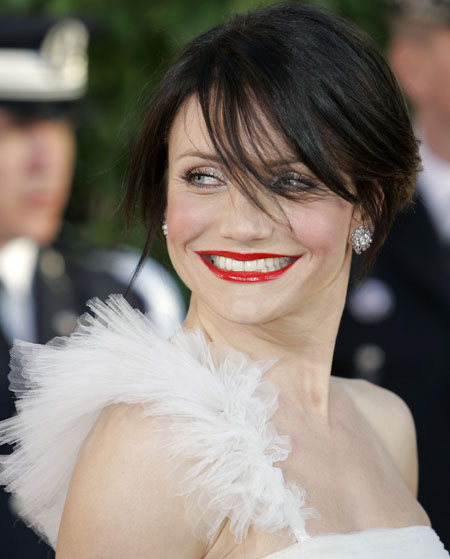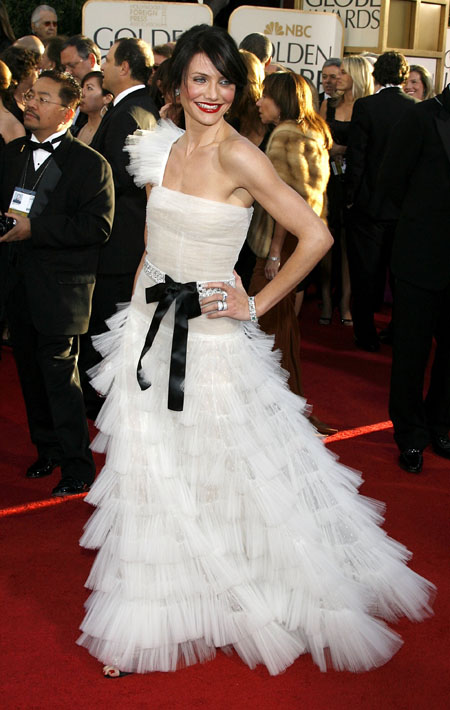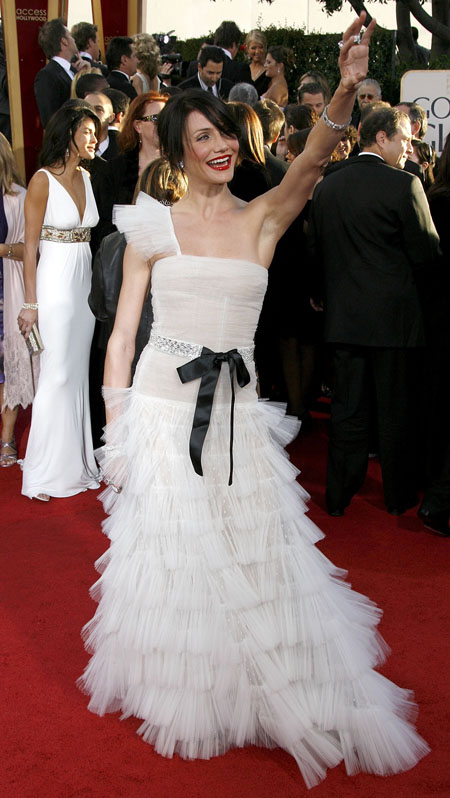 Cam luce como una novia loca.
Cam looks like a pshyco bride