Gana un Seat León Pies Descalzos por Shakira
En una rueda de Prensa en Max Schmeling Halle en Berlin, SEAT y Shakira, presentaron el premio para la Campaña Pies Descalzos, un bellísimo auto SEAT León que lleva el nombre de la Fundación, "Pies Descalzos". At a press conference in the Max Schmeling Halle in Berlin, SEAT and Shakira presented the prize in the fundraising campaign for Shakira's charity foundation, Pies Descalzos (Bare Feet), a unique SEAT León appropriately called SEAT León Pies Descalzos.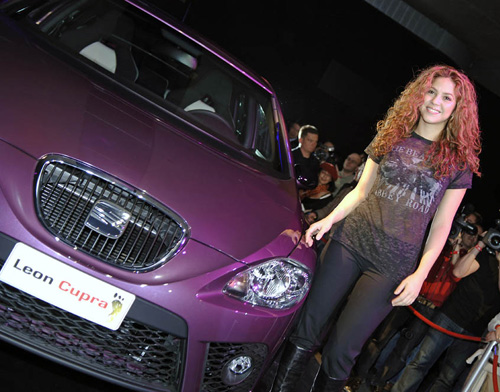 El apoyo a la Fundación Pies Descalzos es bienvenida, la necesidad de educación y una alimentación balanceada para los niños de mi país Colombia es muy grande, y yo confío que esta iniciativa de SEAT ayudará mucho. The support for Pies Descalzos is very welcome. The need for education and proper nutrition for the children in my home country Colombia is very big and I trust that SEAT's initiative will aid a lot.
El Presidente de SEAT, Eric Schmitt expresó que apoyando la fundación de caridad de Shakira, muestran su responsabilidad social. Usarán la campaña de acción masiva en todos los países Europeos que Shakira visitará y así obtener ayuda para la Fundación.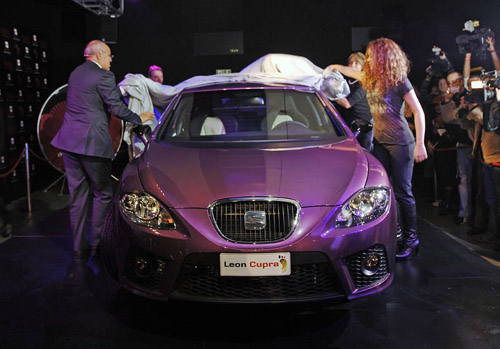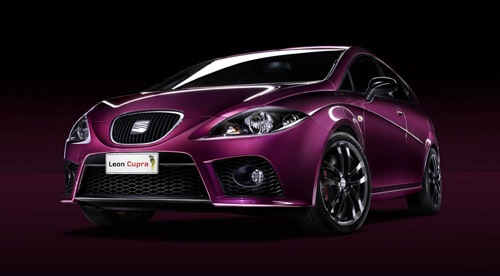 El SEAT León Pies Descalzos fue diseñado por SEAT en cooperación con Shakira, quien escogió el color y los materiales. Este vehículo es único y será del ganador en el final de la Campaña de la Fundación en Mayo. Y será presentado a su ganador en Junio durante el Barcelona Motor Show. La  campaña inició en conexión con el primer concierto de Shakira en Hamburgo, será promocionado en todos los medios de comunicación beneficiandose de la cooperación de Shakira. The León Pies Descalzos was developed by SEAT in cooperation with Shakira. In the design process Shakira acted as a consultant on colors and materials. The standard SEAT León Cupra is now transformed into a totally unique car that one lucky person will be able to win in the drawing at the end of the fundraising campaign in May and the León Pies Descalzos will be handed over to its winner during the Barcelona Motor Show in the beginning of June. The fundraising campaign started yesterday in connection with Shakira's first concert on the European Tour in Hamburg. It will be promoted in all communication channels in the integrated advertising campaign that SEAT has launched benefiting from the Shakira cooperation.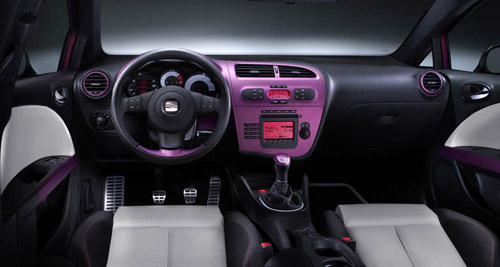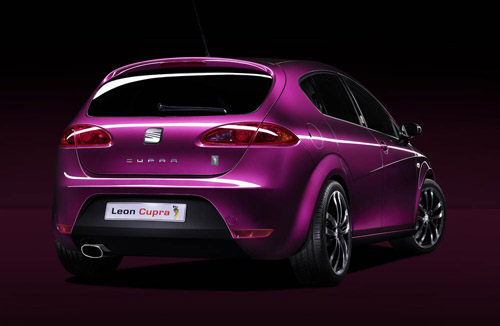 Para obtar por ganar este bello vehículo se debe donar 1€ a la Fundación de Shakira Pies Descalzos, a través de a Campaña de Seat enviando mensajes de Texto a un número específico en cada país, o entrando a la web de Shakira-SEAT –www.catch-the-fever-com– donde puedes donar la suma que desees con tarjeta de crédito. Los países participantes son Austia, Bélgica, República Checa, Dinamarca, Finlandia, Francia, Alemania, Hungría, Italia, Países Bajos, Noruega, España, Suecia, Suiza y el Reino Unido.  To be able to win the car you have to donate money to Pies Descalzos through SEAT's campaign. Either by sending an SMS to a dedicated number in each country and donate 1 Euro or by entering the dedicated Shakira/SEAT website – www.catch-the-fever.com – where you will be able to donate any sum you would like with a credit card. The markets where you can enter in the drawing are: Austria, Belgium, Czech Republic, Denmark, Finland, France, Germany, Hungary, Italy, the Netherlands, Norway, Spain, Sweden, Switzerland and United Kingdom.