Angie prometió a su madre casarse con Brad
Según se dice, Angelina Jolie, le prometió a su madre (quien murió hace poco de cáncer) que se casaría con Brad Pitt. Angelina Jolie has allegedly vowed to marry boyfriend Brad Pitt, after making a promise to her dying mother.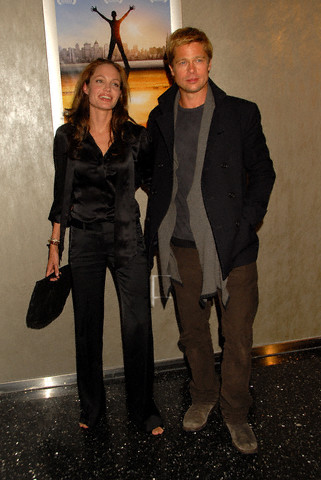 Según los rumores, momentos antes de que su madre falleciera, esta le tomó de la mano y le pidió que se casara con Brad, Angie le hizo la promesa de que se casarían en pocos meses. Al parecer Brad le insiste (a Angie) en casarse, pero ella no quiere, alegando que son los niños los que los mantienen unidos legalmente, ahora con la promesa hecha a su madre en el lecho de muerte, Angelina ha cambiado de parecer y se convertirá en la Sra. Pitt. According to the rumors, moments before her mother passing, this one took her hand and asked her to marry Brad, Angie is reported to have made the pledge hours before her beloved mother's passing, sparking speculation of a marriage within months. Apparently Brad insists her (to Angie) in marrying, but she  doesn't want, invoking saying that it's the children who legally bind them together. Now she'll make good on her death bed promise, Angelina has changed her mind and she will turn into Ms. Pitt.