Qué es eso blanco en la cara Lindsay?
Esta foto han causado un revuelo, y yo sinceramete no entiendo. En la foto Lindsay parece tener algo "blanco"  en su mejilla. Para mi es solo el reflejo de su zarcillo... Ya vieron la roca que tiene en la oreja! Wooow... eso deja ciego a cualquiera. Pero hay quienes dicen que es un polvo blanco (coca?) This pic is a woww in the web 'cause Lindsay has something white in her face, they say that is white powder... you know, coca, but I think is just a glare... Notice the rocks on her ears? Wooow... I'm blind!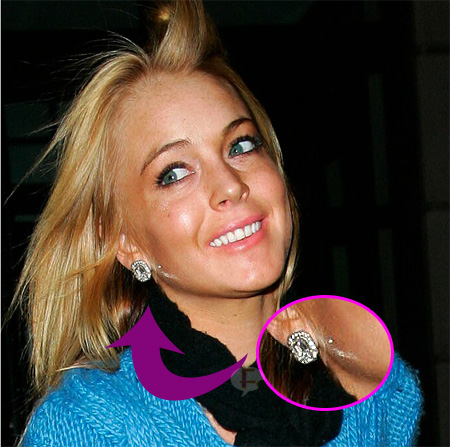 Que  crees tú que sea?

What do you think is that?
Ok, parece que estuviera volando... 
Ok, she looks high...