Rihanna y su estilo playero en InStyle
Rihanna posó para la revista InStyle en la edición de agosto, y habló sobre su estilo playero. Rihanna does InStyle (August) and she talks about her Beach style. She looks beautiful.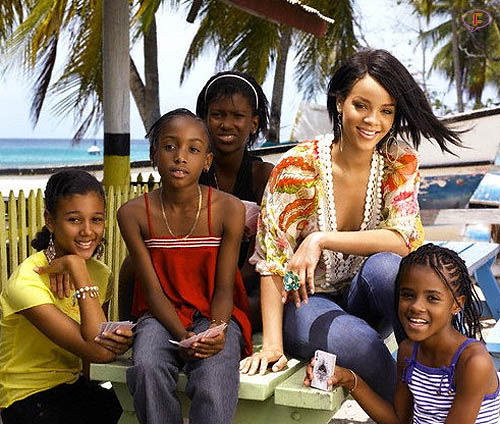 Para un dia en la playa Rihanna expresó que ama estar en bikini con pareos no muy flojos, ni largos. Le encantan las sandalias bajitas especialmente las Havaianas, porque son más fáciles de lavar. For a beach day, Rihanna loves to wear a bikini with a cover-up that's loose, not too long and a little bit sheer. Flip-flops of course, She likes Havaianas because they are so easy to wash off.
click para agrandar / click to enlarge
Su look más sexy para un Club de Playa: Rihanna viste un vestido corto en un color llamativo que resalten sus piernas. No usa muchos accesorios solo lo simple, como zarcillos dorados y zapatos Gucci. Hot Look for a Club Beach: A Short dress in a vibrant color that flatters her legs. With accessories, She try not to do too much. So, simple jewelry like gold earrings. And She wears a pair of Gucci Shoes.
click para agrandar / click to enlarge
[bgs]Rihanna, fotos, moda[/bgs]