Gwen Stefani en V magazine [Primavera](Updated!)
Gwen Stefani posa impactante en la portada de la revista de modas "V" edición # 52 Primavera 2008 – Spring 2008. Gwen posa para tres portadas especiales en esta edición de la famosa revista, fotografiada por Mert Alas & Marcus Piggott. Qué opinan Farandulistas de la Portada? Gwen Stefani does the Spring 2008 issue of V magazine. Gwen poses for a special triple cover issue, by Mert Alas & Marcus Piggott. She looks fierce! I love this cover.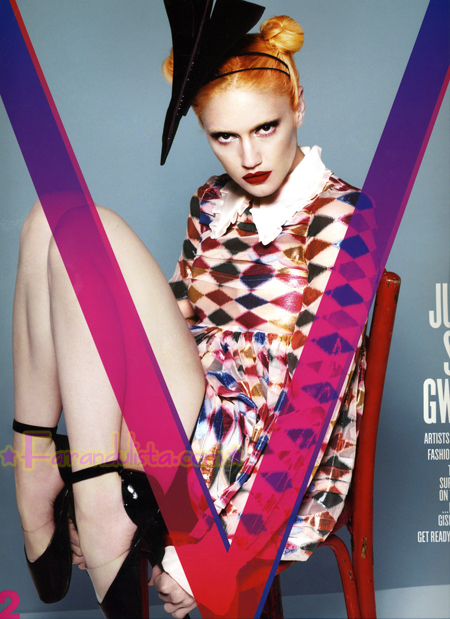 Gwen Stefani Fierce en la portada de V magazine Spring 2008
tfs
Pendientes de la actualización!
Thanks to Popbytes
[tags]Gwen+Stefani, V+magazine+Spring+2008, V+magazine+primavera+2008[/tags]
[bgs]Gwen Stefani[/bgs]