Kendra Wilkinson dejara la Mansion Playboy?
Rumores de que Kendra Wilkinson dejará la Mansión Playboy han estado rondando internet en estos dias, y tal parece que la más simpática (bonita y JOVEN!) de las conejitas no está interesada en aclarar si hay problemas – o no – entre las tres novias de Hefner. Crean lo que quieran! dijo Kendra a E! News durante la Blu-Ray Pre-ESPY Pool Party el lunes. Y cuando se le preguntó si se mudaría de la Mansión, Kendra respondió: I love it! I love it! Kendra estará entrevistando a los pro athletes para E! en los SPY Awards este miércoles. Algo si es seguro, a Kendra le sobre trabajo si deja la Mansión. Kendra Wilkinson doesn't seem to be in a hurry to clear up any rumors of a rift between her and Hef's other girlfriends. "Think what you want!" she tells E! News at the Blu-Ray Pre-ESPY Pool Party Monday night when asked if she's moving out of the Playboy mansion. "I love it, I love it!" One thing is sure, Kendra will be working at the ESPY Awards on Wednesday. Kendra said she's superexcited to interview pro athletes for E!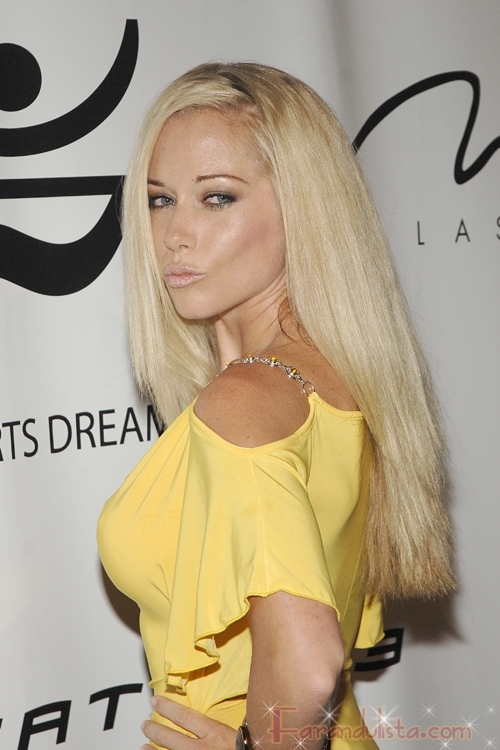 Por cierto, no era Bridget la que quería ser periodista y aparecer en programas de entrevistas? Por su parte, Holly Madison (la novia Número 1 de Hef) escribió en su blog que está harta de todos esos rumores estúpidos sobre peleas entre ellas. Que el que la vean todo el tiempo con Bridget no quiere decir que no le agrade Kendra, o no se la lleven bien, solo que no hacen las mismas cosas fuera de la Mansión. Pero lo más interesante fue cuando habló sobre los proyectos de todas… lean:
La última historia de Page 6 es especialmente estúpida. Dice que estoy celosa de Kendra porque ella tiene un "imperio" y yo solo estoy sentada al lado de Hef. Cuál "imperio"? Supongo que porque tengo un trabajo real de tiempo completo además de The Girls Next Door (discúlpenme por tener cerebro y algo REAL que hacer en mi vida en vez de estar siguiendo los pasos de la socialite de la semana) significa que "estoy sentada por allí" sin hacer nada. Supongo que tener anuncios de lineas de ropa y productos de entrenamiento que nunca fueron finiquitados significa que uno está haciendo algo.

Según esta fuente, Kendra nunca fue novia de Hef y fue traída específicamente para el show. Nada de esto es verdad. Nadie hablaba de un show sobre las novias de Hef hasta muchísimo después de que Kendra se mudó [a la mansión].

Las tres tenemos proyectos en los que estamos trabajando, incluyendo pilotos para series, y se esperan muchos proyectos juntas en un futuro. Esto es todo lo que tengo que decir.

Peace-out Holly
OMG!! Ella niega las peleas, pero demuestra que está CELOSA de Kendra… HA!
[bgs]Kendra Wilkinson, Girls of the Playboy Mansion, Girls Next Door[/bgs]