Censuran Video de Hilary Duff Reach Out
Los jefes de las televisoras han censurado el nuevo video de Hilary Duff,  Reach Out, por encontrarlo muy atrevido para la TV.  En el video Reach Out, HIlary sale con varios outfits muy sexys, incluyendo escenas donde aparece con los ojos vendados y las manos atadas. La censura viene específicamente por las escenas donde Hilary sale lamiendo el dedo de un chico como si fuese una 'lollipop'. Hilary tuvo que editar esas escenas,  y colocar unas no tan controversiales para que su video fuese  para todo público. Mmmm…  Y  todos esos reality TV shows vulgares y de mal gusto? A esos también los censurarán? Officials have censored Hilary Duff's new music video, deeming the promo too raunchy for U.S. TV. The promotional video for Duff's latest single, "Reach Out," shows the pop star posing in a variety of saucy outfits, including bondage gear and a blindfold. But officials have decided footage of Duff licking a male actor's finger like a lollipop is too racy.   Hilary has now been forced to delete the clip from the video and insert less controversial footage into the final version of the video.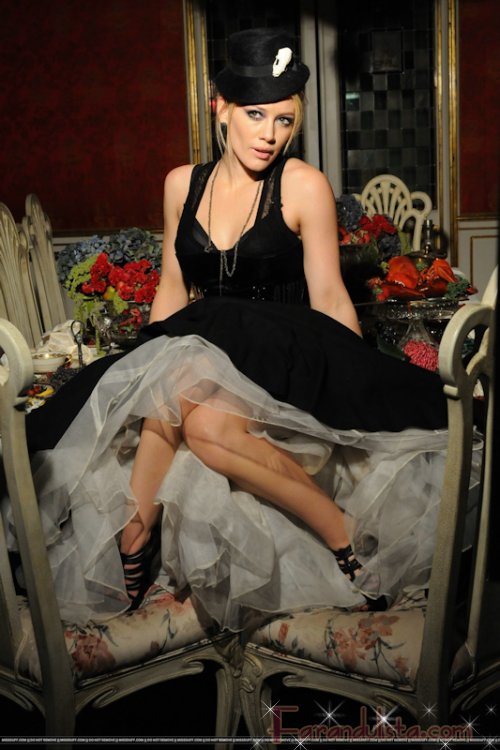 Escenas censuradas del Video Reach Out de Hilary Duff
Vota en la encuesta!
[poll id="7″]
Puedes ver el video de Hilary Duff Reach Out aquí
[bgs]Hilary Duff, video, musica[/bgs]