Joseph Gordon-Levitt: Premier Star Wars: The Force Awakens
EPIC WIN!!! Joseph Gordon-Levitt fue el mejor vestido en la Premier de Star Wars: The Force Awakens, el actor fue vestido de Yoda, con un disfraz que hizo el mismo. LOL!
Muchas celebridades asistieron a la premier de Star Wars: The Force Awakens en Los Angeles este lunes y llevaron sus mejores outfits de diseñador, pero Joseph optó por algo más original. Un disfraz de Yoda! Yaaay! Best outfit EVER!!
Joseph pintó su cara de verde, se puso un beanie con orejas cosidas, y una bata blanca a los Jedi Master. Ok, una versión barata de un jedi master pero está super cool! Completó su traje con unos pantalones de pijamas y unos Converse. SHUT UP! And watch me WIN!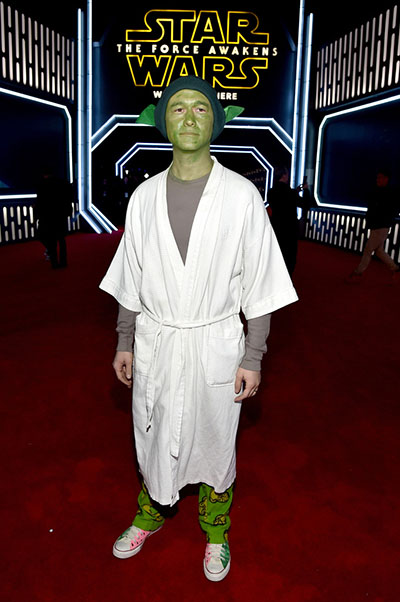 Joseph Gordon-Levitt en la premier de Star Wars: The Force Awakens
Aquí algunas de las celebridades que asistieron a la premier de Star Wars con vestidos de diseñador… boooring!! Solo a Joseph se le ocurrió algo tan original!!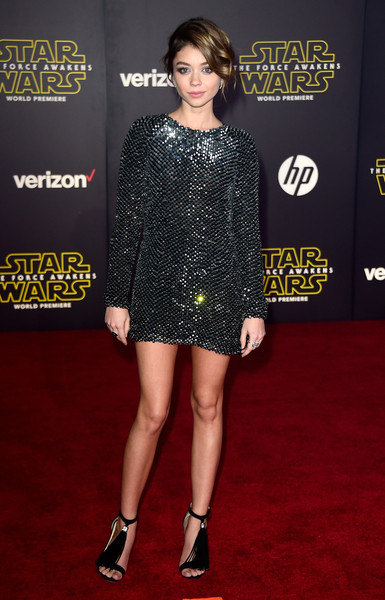 La actriz de Modern Family, Sarah Hyland fue con un vestido de Kaufmanfranco (parece que olvidó el pantalón).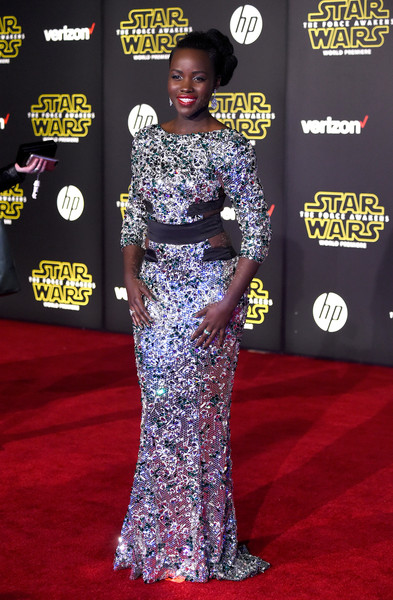 Lupita Nyong'o fue con este vestido con cristales incrustados plateado y verde de Alexander Vauthier. Next!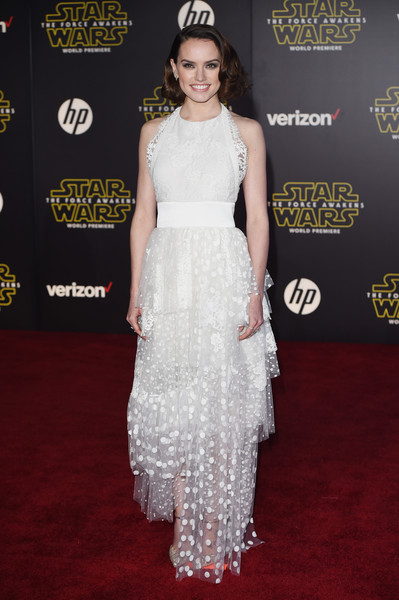 Daisy Ridley con este vestido blanco de encaje con capas y puntos blancos de Chloé. Cheesy!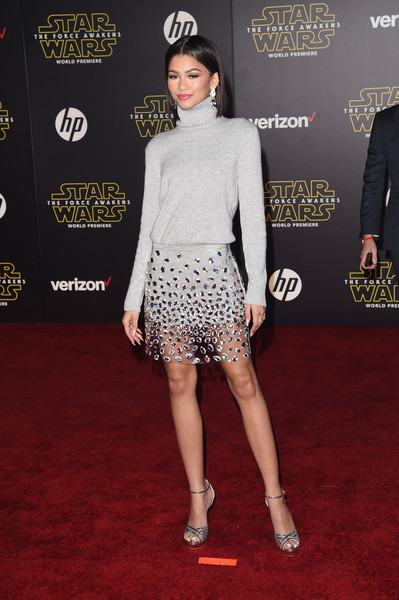 Zendaya Coleman con este outfit gris cuello de tortuga de Michael Kors con este twis en la falda… nope!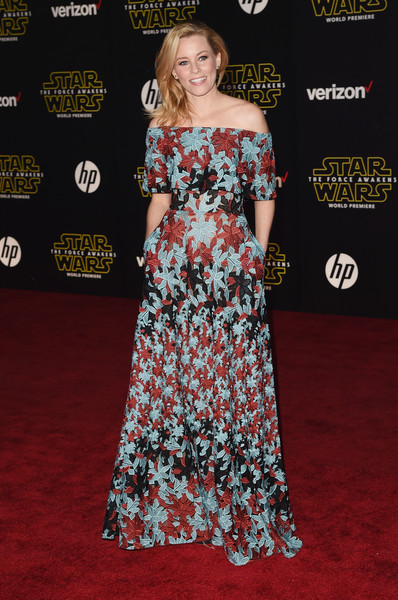 Elizabeth Banks fue con este vestido de Elie Saab… Qué es esto? Muero de lo aburrido! Algo así como de los Hunger Games hubiese sido… Perfection! LOL!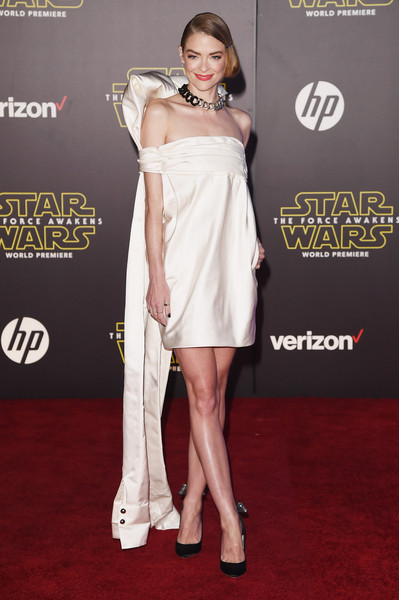 Jaime King fue con esto de Monse. Un vestido strapless con un lazo en en la espalda muy futuristico… dijeron algunos. Me pareció la manga de la camisa de un gigante, HA!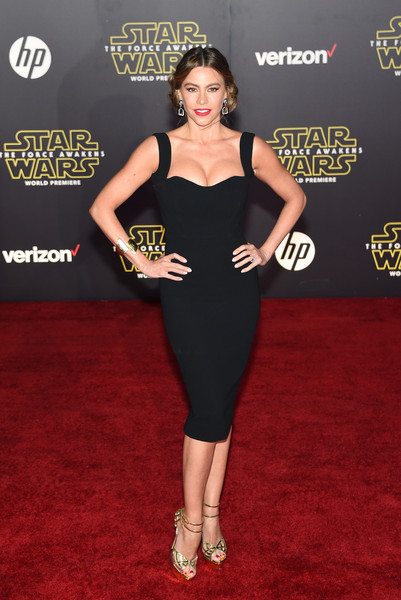 Sofia Vergara parece que perdió peso en la Honeymoon con su Joe Caramelo (well, honestamente no la culpo, lol!) Fue con este vestido de Victoria Beckham.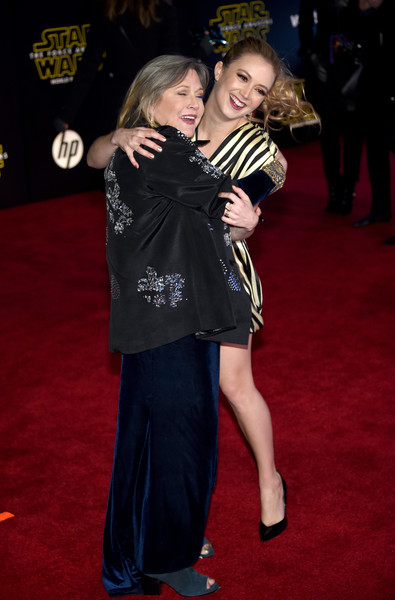 Carrie Fisher (La Princesa Leia) y su hija Billie Lourd quien llevo un vestido de Reem Acra.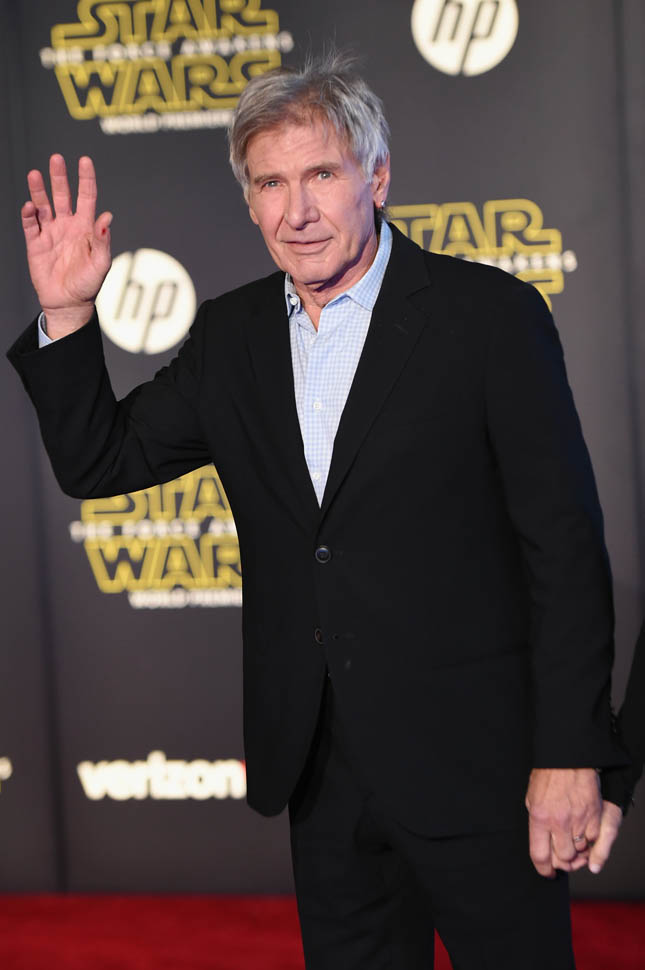 Harrison Ford no podía faltar. Mas pics de Harrison y su esposa Calista en la premier aquí.
Pueden ver mas estrellas en la alfombra roja de la premier de Star Wars The Force Awakens aqui.
————-
A tod@s los Farandulistas que pidieron este post! XoXo Enjoy! Comenten sus favoritos o como hubiesen ido vestidos a la premier!