Lindsay Lohan tendrá su reality show en MTV
Lindsay Lohan está planeando un reality show basado en su resort en Grecia y comenzará a filmarlo en agosto. REALLY?
Fuentes dijeron a Pagesix, que Bunin/Murray Productions – productora que ha hecho "Keeping Up With The Kardashians" y "Road Rules", como también el show de Dina y Ali Lohan, "Living Lohan"- será la encargada del show para MTV.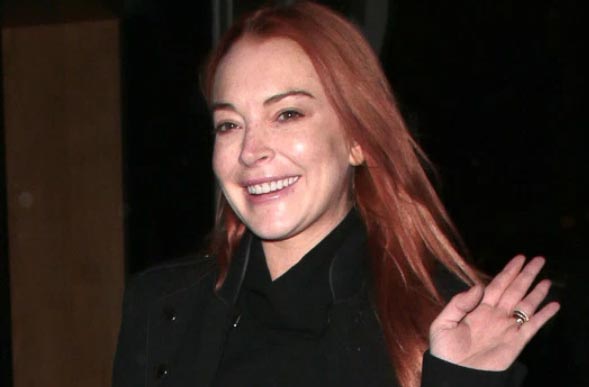 Linnocent dio una pista sobre esto en su reciente entrevista (profile) en New York Times… rememba? Donde no dejó que la fotografiaran porque no le pagaban y se le olvidó hablar con su acento de rusa loca borracha.
"Lindsay le está diciendo a sus amigos que ya firmó el trato por un reality show" dijo una fuente. "Bunim/Murray está produciendo, y es sobre el nuevo club de playa de Lindsay en Grecia."
La fuente también dijo que la serie de Lilo – es más cool y extrema que "Vanderpump Rules" – presumiblemente con Linnocent al frente como la Lisa Vanderpump – la serie comenzará a filmarse en agosto en la nueva casa de playa de Lohan en Mykonos.
"El show tendrá este sabor europeo. Lindsay siente que no es tan tenso como filmar en Los Angeles o New York, y que puede obtener un mejor elenco de personajes."
La fuente dijo que podría haber un montón de estrellas invitadas inglesas, ya que son las más cercanas a la escena de fiestas de Grecia.
MTV recientemente lanzó MTV Studios y anunció planes de reboots sus series clásicas, "Daria", "Made", "Aeon Flux" y "The Real World" con Bunim/Murray. Tal parece que en Hollywood quieren traer los 90s y 2000s de vuelta… con un twist.
So, que opinan Farandulistas? Verían un reality de Lindsay Lohan?