Miley Cyrus niega embarazo, canta en tributo a Chris Cornell
Este miércoles, horas después que Miley Cyrus negara los reportes de que está embarazada, la cantante deslumbró en su presentación en el concierto tributo a Chris Cornell en Los Ángeles.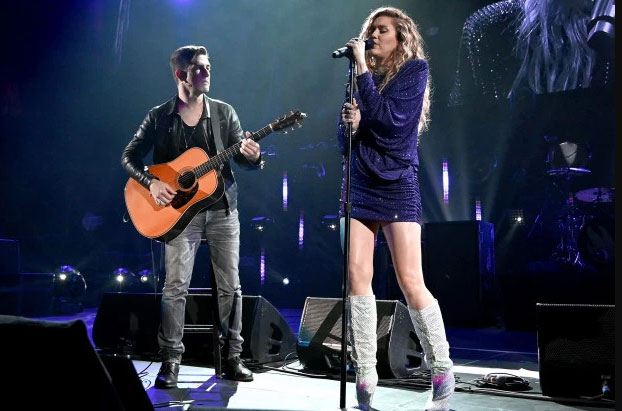 Cyrus subió al escenario en The Forum con un minidress de Alexander Vauthier ($4.148) y botas Saint Laurent ($7000), completamente decoradas con cristales -reporta Pagesix.
A lo largo de la noche, Miley Cyrus cantó hits del rockero de Audioslave y Soundgarden, quien se suicidó a los 52 años en mayo 2017, entre ellos "Two Drink Minimum" y "Wave Goodbye."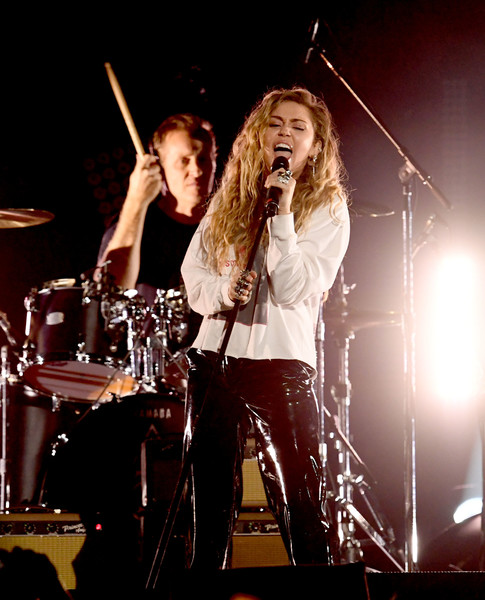 " it's hard to say goodbye" …. #chriscornellforever #chriscornelltribute ❤️ pic.twitter.com/BD0mf4RkP5

— Miley Ray Cyrus (@MileyCyrus) 17 de enero de 2019
Say Hello to Heaven…. had a heavenly experience with you tonight, Chris. We felt you and heard you…. your words and spirit filled the room…. there was an overwhelming feeling of so much love… we miss you deeply … tonight was an honor…. #chriscornelltribute pic.twitter.com/LK9D6SCfx5

— Miley Ray Cyrus (@MileyCyrus) 17 de enero de 2019
Con respecto a los reportes de Miley esperando su primer baby con su esposo Liam Hemsworth, la Cyrus expresó con un juego de palabras, (usando la palabra egg (huevo, que también es óvulo) – en relación al post del huevo que rompió récord de likes en Instagram,) que no está preggo, (sería algo más o menos así):
"No estoy eggbarazada, pero es eggcelente escuchar que todo el mundo está 'feliz por nosotros'… también estamos felices por nosotros! Eggmocionados por el siguiente capítulo de nuestras vidas… Ahora, puede todo el mundo dejarme en paz y regresar a mirar fijamente un huevo."
LOL! So, Miley no está preggo.