Rose Leslie embarazada, ella y Kit Harington esperan su primer baby
Rose Leslie embarazada,  Kit Harington y Rose Leslie esperan su primer baby juntos.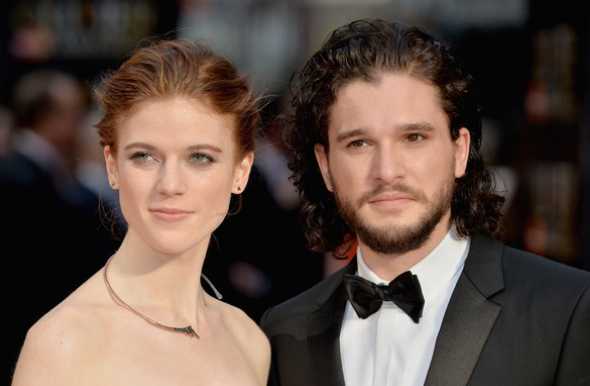 Kit y Rose se casaron en 2018, en Escocia, han estado en cuarentena en su mansión, y hace poco Rose Leslie posó para la nueva edición de la revista británica, Make Magazine mostrando su baby bump.
Este será el primer baby de ambos actores de Games of Thrones, de 33 años. Según People, ninguno ha dado mucho detalle. Tampoco en la entrevista con Make Magazine, en vez de su embarazo, Leslie habla de su experiencia en GOT, y como le ha abierto puertas con directores de casting y productores, habla de su casa Tudor manor en East Anglia, la cual dice en broma que es la "la casa que Jon Snow construyó". Como verán no está la típica y cursi frase, "ambos están muy emocionados"… blah blah blah…
Leslie y Harington son las mas recientes estrellas de GOT que comparten la noticia de su embarazo. En julio, Sophie Turner dio la bienvenida a su primera hija, Willa, con Joe Jonas. En abril, Hafþór Júlíus Björnsson anunció que espera su primer baby con su esposa Helsey Kenson.
So, los protagonistas de Game of Thrones, Kit Harington y Rose Leslie esperan su primer baby. Congratulations!