Mischa Barton esta mas feliz y sana que nunca
Mischa Barton ha tomado su blog para hablar sobre todos esos rumores sobre su reciente pérdida de peso y aclarar que ella está mas sana y feliz que nunca. Mischa – quien está en la misma nota que Lindsay Lohan con su peso – deja saber a sus fans que ella ahora lleva una vida sana, adora su yoga y pilates y ha dejado de comer comida que engorda. Mischa quiere que no se preocupen por su peso. También aconseja a sus fanáticas que no se dejen influenciar por la gente que les critica su peso, que deben estar orgullosas de sus cuerpos, you know, así como ella. Mischa Barton took her blog to talks on her recent weight loss, she says she's happier and healthier than ever and there is no need to worry about her.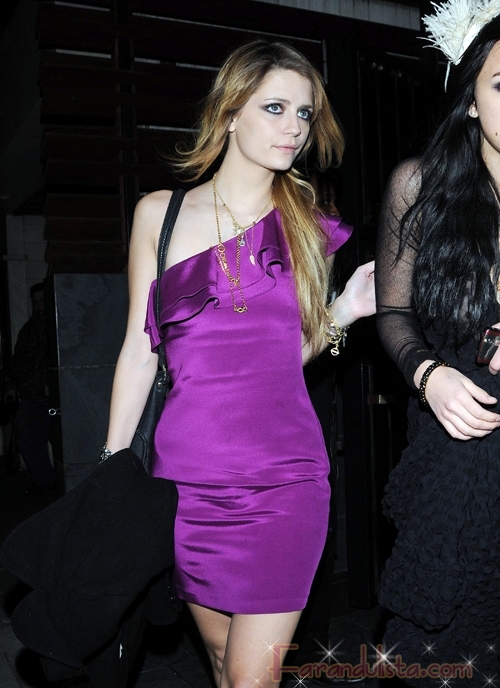 famepictures.com






(19/02)
Como últimamente han habido muchos rumores sobre mi peso solo quiero dejarles saber chicos que Estoy mas feliz y sana que nunca así que no hay que preocuparse por mi. Las cosas están muy bien en el mundo de Mischa y solo he estado vigilando lo que como.

So lately there's been a lot of crazy press about my weight and just so you guys know I'm happier and healthier than ever so there is no need to worry about me. Things are really well in Mischa world and I've just been watching what I eat.
Todavía adoro mi pilates y yoga, y he dejado de comer comidas que engordan. El tiempo que pasé en India y Paris realmente me ayudó un poco a perder peso pero nada drástico está ocurriendo.

I still love my pilates and yoga, and have cut back on fatty foods a bit.  My time in India and Paris really just helped me lose a little bit of weight but there's nothing drastic going on!

Aprecio su preocupación, solo quiero que la prensa deje de hablar de ello, porque es poco sano para las chicas que leen y prestan atención a esas noticias. A mis fanáticas: Simplemente sean felices y seguras de ustedes mismas y no dejen que la percepción de otras personas sobre ustedes, les diga como deben vivir sus vidas.

I appreciate the concern, I just wish the press wouldn't harbor on it as I think it's very unhealthy for young girls to read about and pay attention to.  To my female fans: Just be happy and secure with yourself and don't let other people's perceptions of you dictate the way you live your life.
Ooh realmente conmovedor, sobre todo viniendo de Mischa quien ha bajado unos 30 kilos y se ve como la finalista de 'Miss Campo de Concentración"  Sorry, pero leyendo el blog de Mischa solo me ha venido a la mente esta foto, en serio que pensé, Ooh myy Gawd, esto debe ser photoshop!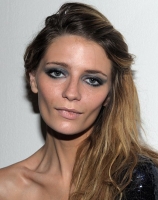 [bgs]MIscha Barton[/bgs]