Margot Robbie podría ser Barbie!
Margot Robbie podría hacer el papel de la muñeca Barbie en una nueva película.  ♩ ♪ ♫ ♬ I'm a Barbie girl, In Barbie world…  ♩ ♪ ♫ ♬  (recuerdan esa canción de Aqua? LOL!)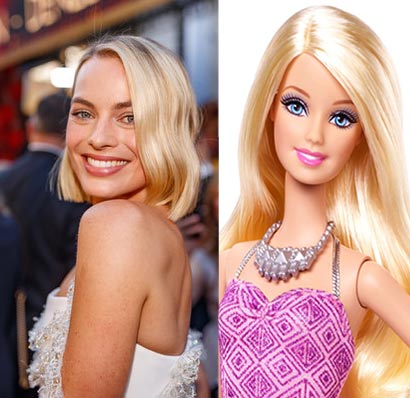 The Hollywood Reporter dice que Margot está en conversaciones para hacer el papel de Barbie, un proyecto que pasó de Sony a Warner Bros., y que producirá la compañía de la actriz de "Suicide Squad".
Anteriormente, se había reportado que la comediante Amy Schumer estaba tomando ese rol, en lo que sería una sacudida al estereotipo de la Barbie siendo la "mujer ideal", pero Amy dejó el proyecto en marzo.
"Se anunció en 2014 que Mattel se uniría con Sony para una película de Barbie. En 2016 se reportó que Amy Schumer protagonizaría en la película que se consideraba daba un giro contemporáneo al juguete con énfasis en el feminismo y la identidad. Meses más tarde Schumer dejó el proyecto por problemas en su agenda. Más tarde se reportó que Anne Hathaway la reemplazaría."
Se dice que la productora de Wonder Woman, Patty Jenkins estará en el proyecto con Margot. Me preguntó quien será Ken? OMG!  ♩ ♪ ♫ ♬ I'm a Barbie girl, In a Barbie world, life in plastics, it's fantastic…  ♩ ♪ ♫ ♬  También… me pregunto, Who the hell… pidió esto? LMAO!