Lindsay Lohan como las princesas Disney – Paper magazine
Lindsay Lohan posó para Paper magazine como las princesas Disney. Se ve HERMOSA, STUNNING! IRRECONOCIBLE, haters dirán que es photoshop. LOL!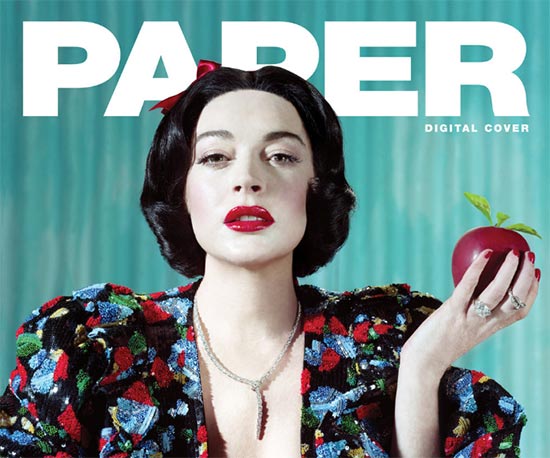 La publicación en su website cuenta que seis meses después de cancelar una sesión en Grecia para The New York Times, ese mismo dia que se supone se llevaría a cabo, Lohan accedió a hacer una sesión con Paper. Ella dijo:
"Me gustaría saber por que siempre soy machacada en la prensa. Podría hacer 99 cosas bien y una mal, pero esa es en la que se van a concentrar. Detrás de cámaras hago lo que mejor puedo para ser lo mejor de mí, lo cual nunca es mencionado. También soy humana. Cometo errores. Eso es todo lo que parece ser reportado."
Right! Linnocent como siempre la víctima.  En la entrevista con Paper ella habla de varios temas y comentan su carrera desde el comienzo, ella dice se mudó a Dubai para evitar a los paparazzi. Su reality show en MTV se estrena el 8 de enero, 2019. También dice que se cuida y es saludable (sure! Vitamins!). Y le preguntaron sobre el vídeo donde parece que quiere secuestrar a un niño sirio mientras hablaba idioteces con un ridículo acento, ella contestó que mejor hablaran de eso personalmente en New York para que puedan realmente entender que fue lo que pasó. Of course, porque hablarlo cara a cara, mejora lo que se vio en ese vídeo.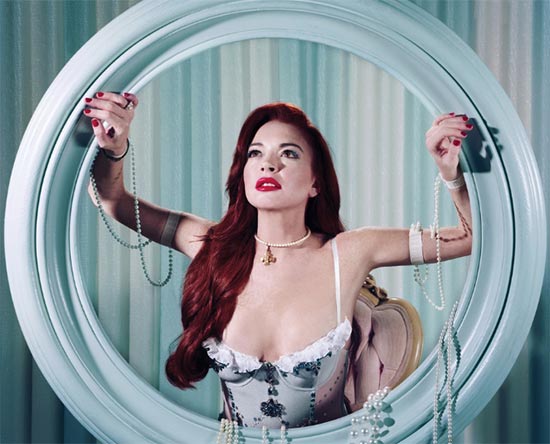 Anyways, aquí están las fotos de Lindsay como las princesas Disney… faltó una, la llorona. Ah, cierto, esa no es de Disney… ni es princesa. Ooooopsy!
Princess Charming: Inside @lindsaylohan's enduring cult of celebrity. https://t.co/qVZWRrfxiF pic.twitter.com/xlB47GJW1U

— PAPER Magazine (@papermagazine) 3 de diciembre de 2018
See @lindsaylohan as all your favorite princesses! Royalty recognize royalty. https://t.co/qVZWRrfxiF pic.twitter.com/0m4gEw5O9B

— PAPER Magazine (@papermagazine) 3 de diciembre de 2018
Imaginen esas fotos sin la edición…