Adele y el rapero Skepta terminaron?
… Heeelloooo from the other side!!! Como recordaran, hace meses se reportó que Adele estaba saliendo con el rapero Skepta. Well, ahora dicen que la flaca Adele y el rapero Skepta terminaron, o algo así.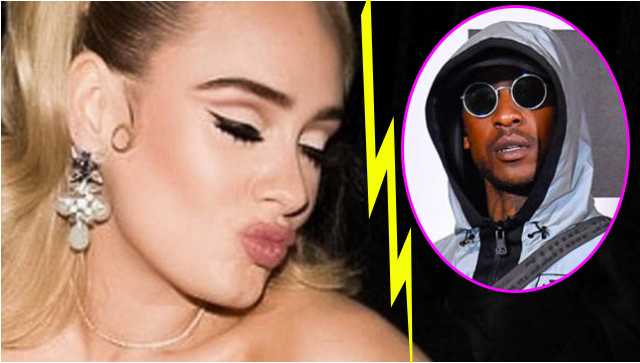 En agosto del año pasado, reportaron que la cantante de 31 años, quien había solicitado el divorcio del padre de su baby, Simon Konecki, estaba maybe saliendo con el rapero Skepta, y que se convertirían en una gran pareja.
Well, no tan rápido. Parece que el status de "gran pareja" no llegó, porque ahora dicen que la flaca Adele y Skepta podrían haberse separado. La semana pasada Skepta lanzó su disco Insomnia, y hay gente que piensa que sus canciones sugieren que él y Adele terminaron.
The Sun reportó:
"Pero en la canción Mic Check, él advierte a una potencial pareja sobre las dificultades de salir con una celebridad, como él mismo, después que sus propias relaciones con Naomi Campbell y Adele se hicieron el centro de interés de los medios.

Él rapea: "Can you handle the fame? You know you're f*cking with a star? Puedes manejar la fama? Sabes que estás …. con una maldita estrella?
"When you're fucking with me, they talk about you in the Press." Cuando estás … conmigo, hablan de ti en la prensa."
Mmm… podría ser, right? Skepta – cuyo nombre verdadero es Josph Adenuga – habla de su anterior relación con Naomi en su canción Interlude:
"How can I fall asleep when I'm on this FaceTime with Nao – shh. She got them ­Victoria Secrets that she's tryna show me."

Como puedo quedarme dormido cuando estoy en FaceTime con Nao – shh. Ella tiene unos Victoria Secret's que trata de mostrarme.
Oh my… este tipo es sucio! Yo me cuidaría de celulares voladores… Whatever! La noticia es que Adele y el rapero Skepta terminaron o podrían haber terminado. Bye!