Kris Jenner quiere registrar la frase you're doing amazing sweetie…
LOL! Kris Jenner quiere registrar la frase you're doing amazing sweetie… la misma que le dijo a su hija Kim Kardashian cuando posaba desnuda para Playboy. (Kanye triggered!!!)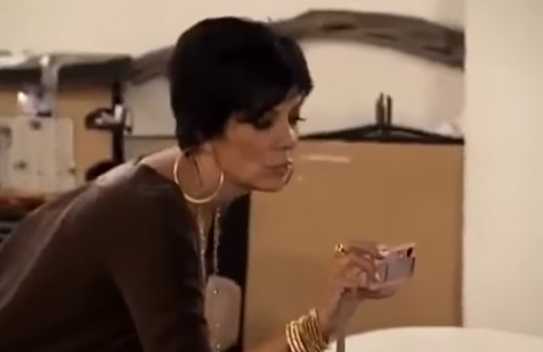 Según TMZ, la momager Kris Jenner presentó una solicitud de registro de marca la semana pasada para bloquear los derechos de su frase "You're doing amazing sweetie" (lo estas haciendo increíble cariño), la cual salió al aire en 2007 en un episodio de "Keeping Up With The Kardashians". Aquí esa parte: (LMAO! La cara original de Kim y Kris).
Kris quiere esta frase para usarla en una serie de productos que van desde cosméticos, ropa de bebes a productos para el hogar, e incluso libros y revistas.
Como recordaran, Kris estuvo en el set mientras su hija Kim Kardashian posaba para Playboy, eso salió en KUWTK, y Kris tomó su cámara y tomó varias fotos para ella diciendo la famosa frase: "Kim you're doing amazing, sweetie."
La frase se convirtió en un meme, Kris recreó ese momento en el video de Ariana Grande, "thank u, next" y volvió ahora que la Kylie salió en el vídeo de Cardi B y Megan Thee Stallion, WAP.
WTF? Las proporciones de Kylie en esta foto! WHATEVER! Kris Jenner quiere registrar la frase. you're doing amazing sweetie. Bahahahahah esta gente saca dinero de todo…
Kanye be like…