Emma Stone en la premier de Cruella
Emma Stone en la premier de Cruella. Esta es la es la primera presentación pública de la actriz desde que tuvo a su hija en marzo.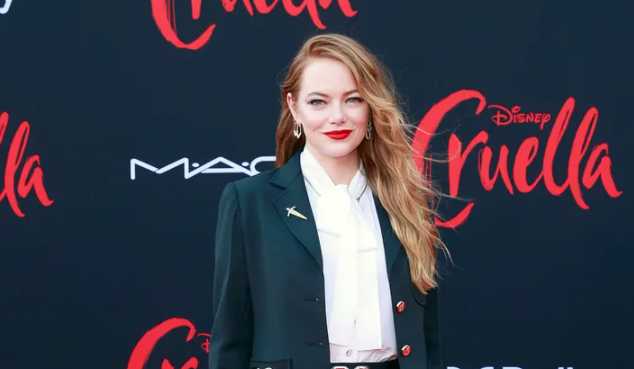 Stone llevó un traje Louis Viutton al estreno en El Capitan Theatre en Los Ángeles. Oh Come on! Estamos hablando de la película Cruella, el origen de la nada más y nada menos, super a la moda villana Cruella De Vil, y Emma va vestida de oficina a la red carpet? BORING! Ella se ve linda pero su traje es demasiado... normal. WHY?... es la premier de CRUELLA!!!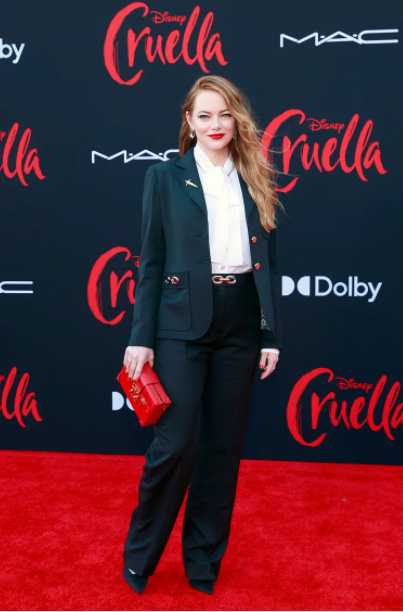 Debió tomar nota de la Cruella única y original, Glenn Close, quien se apareció así a la premier de 101 Dalmatians en 1996. HA!
Emma Stone at the premiere of Cruella (2021) and Glenn Close at the premiere of 101 Dalmatians (1996) pic.twitter.com/og3RQe1xFO

— Erik Anderson (@awards_watch) May 19, 2021
Aquí mas fotos de la premier de Cruella, la cual se estrena el 28 de mayo en cines y en Disney+ (por un pago extra). Emma Thompson y Joe Fry no asistieron al estreno.
A devilishly fun night with Emma Stone, Craig Gillespie and Kirby Howell-Baptiste at the #Cruella World Premiere. Get tickets to see Disney's #Cruella in theaters or pre-order on #DisneyPlus with Premier Access May 28 (additional fee required). pic.twitter.com/M0L9svUst8

— Walt Disney Studios (@DisneyStudios) May 19, 2021
Honestamente, ya nadie se esfuerza en las red carpet. I know, Emma se ve linda y hace poco tuvo un baby, pero parece que van porque los obligan, ya no es divertido. Este es el trailer...
So, Emma Stone en la premier de Cruella!