Vuelve Beverly Hills 90210 con el elenco original!
Yep, harán otro reboot de la serie Beverly Hills 90210, la original. Y dicen que será un reboot diferente…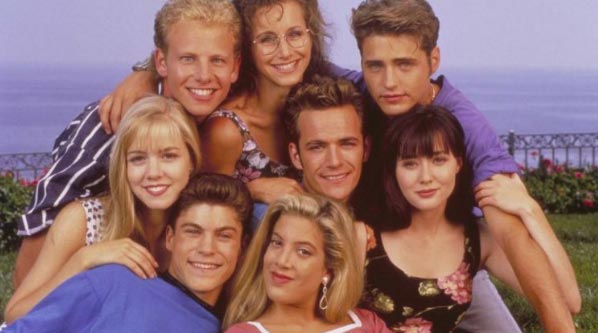 Deadline reporta que la popular serie de los 90s, Beverly Hills 90210 está buscando regresar y ya tienen a varios de los actores que dieron vida a los personajes originales, incluyendo Jennie Garth, Tori Spelling, Jason Priestly, Ian Ziering, Brian Austin Green y Gabrielle Carteris, pero no están Luke Perry ni Shannen Doherty, aparentemente hay varios canales interesados en la serie.
Dicen que este no será un reboot tradicional, y mostrará a los mismos personajes pero en una "versión exagerada de los mismos".
La serie original Beverly Hills 90210 fue creada por Aaron Spelling y Darren Star, y se transmitió de 1990-2000 en Fox. Se centraba en un grupo de estudiantes que asistían a la West Beverly Hills High School, de esta serie surgieron varios spin-offs como la famosa 'Melrose Place'.
OMG! Yo amaba esa serie! Saber que Gabriel Carteris tenía como 30 años fue WTF? Shocking! Well, se veía bastante mayor. La serie fue buena hasta la temporada 4, cuando Brenda (Shannen Doherty) se fue la serie ya no fue igual. Todo pasó a ser super dramático culebrón. LOL!
Supongo que ahora serán ellos siendo padres de adolescentes y tal… lo admito, tal vez la vea, pero honestamente, me encantaría que estuvieran todos los personajes incluyendo Brenda (Shannen Doherty) y Dylan (Luke Perry) que eran como la pareja principal porque sin ellos, el elenco está incompleto.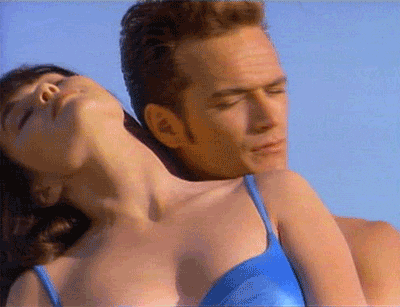 Anteriormente, CW hizo un reboot con el mismo nombre, que estuvo al aire del 2008 al 2013. Tori Spelling, Jennie Garth y Shannen Doherty hicieron sus respectivos papeles en la primera temporada.
Se reportó que los actores Tori, Jason, Ian, Jennie y Brian Austin fueron vistos tomando un coffee break…
This may be the greatest Xmas present ever https://t.co/JN0YenX80i

— RealitySteve (@RealitySteve) 20 de diciembre de 2018
Qué opinan Farandulistas? Conocen esta serie?  Definitivamente, se quedaron sin imaginación, están sacando todas las series y películas del baúl de los recuerdos… LOL!