Scott Disick y Sofia Richie hablando seriamente de matrimonio
Se dice (again!) que Scott Disick y Sofia Richie están hablando seriamente de matrimonio, y recalcan eso de "seriamente" porque todas las veces anteriores, you know, era de broma, ni siquiera están comprometidos.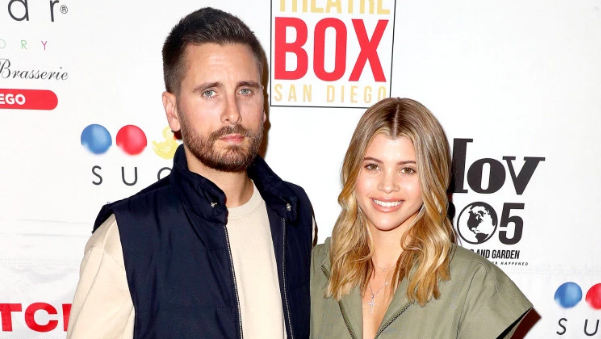 La parejita desde hace más de dos años "ha hablado seriamente de comprometerse" dice una fuente. "Es una posibilidad real". Otra fuente añade: "Por ahora, Sofia y Scott se ven el uno al otro como compañeros de vida."
Really? Compañeros de vida? LOL! Eso suena a esas parejas que llevan 200 años juntos. Cuando no están de vacaciones, Scott está promocionando bálsamos para "cambiar el color de los ojos"… es una vida dura.
El reporte viene y dice que pese a sus 16 años de diferencia, la modelo de 20 años y el reality star de 36, "están en un gran lugar y más fuertes que nunca"- dice la décimo cuarta fuente.
Y para completar la noticia, of course, Lord Vodka tiene el apoyo de su ex y madre de sus trescientos hijos, Kourtney Kardashian quien "no solo no le molesta que ellos se comprometan, incluso tienen su apoyo total." Porque Sofia se lleva bien con los hijos de Scott Disick y Kourtney, Mason, de 9 años, Penelope de 6 y Reign de 4.
"Sofia es muy buena con sus hijos y ella tiene una buena amistad y relación con Kourtney."
Right! Tal es la relación que se van los tres juntos de vacaciones y queda todo en familia. Y seguramente el "compromiso y la boda" aparecerán y serán tema en el reality Keeping Up With The Kardashians. HA!