Gigi Hadid y Zayn Malik confirman reconciliación
Gigi Hadid y Zayn Malik han vuelto, la parejita fue vista en New York, el sábado en la noche.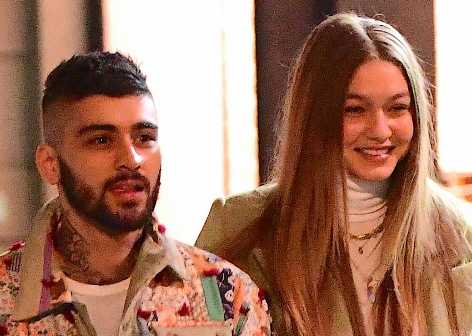 La modelo de 24 años y el ex One Direction fueron a cenar el sábado para celebrar el cumpleaños 27 de Zayn, acompañados de Bella, y la novia de su hermano Anwar, Dua Lipa, reporta JJ.
It's official – Gigi Hadid & Zayn Malik are together again! https://t.co/x3yGp2tZ1M

— JustJared.com (@JustJared) January 12, 2020
Los fans ya especulaban que Gigi y Zayn habían regresado por unas publicaciones en sus redes sociales.
Zayn and Gigi Hadid out in New York tonight (📷 via papculture). pic.twitter.com/0R2Veeqqzf

— Zayn Media (@zayndailymedia) January 12, 2020
Zayn, Gigi Hadid, Bella Hadid and Dua Lipa out in NYC tonight! pic.twitter.com/JVINnaJvwt

— Zayn Report Candids (@ZRCandids) January 12, 2020
Hace exactamente un año se reportaba que Zayn y Gigi se tomaban un break. En noviembre se dijo que la parejita había vuelto a comunicarse tras la ruptura de Gigi con Tyler Cameron.
So, Gigi Hadid y Zayn Malik confirman reconciliación, well, los ven de la mano felices, so han vuelto! Al menos Zayn se ve un poco más sano…